Hello... Looking For Webpages That Add Profits To Your Business ?
The Benefits Of Our Web Design Services
Responsive Web Design
All our web designs and sales funnels are fully responsive so look great on laptop,tablets and mobiles as well as PC's giving you the best results possible...
Results Focused Copy
Using the correct trigger and optimal keywords is a must to achieving maximum profits for you.. That's what we do !
Profit Pulling Features
The role of a website has changed over the last few years, now blogs, sales funnels and free gifts are high on the must have list. We can integrate all of these, giving you the best results
SEO Optimized
All webpages are search engine optimized so your business can be found on the search engines. Helping your business become even more profitable.
---
Website Design
Fully responsive custom built websites, from a single lead capture page to complete ecomerce sales platform
Sales Funnels
The most vital web pages for your business today online, these gain you leads, sales and even more profit
Video Creation
Video is still an important addition to your marketing armoury, if you have something to say use video to say it
Graphics
Headers, Blog Images, Calls to Action, Ebook covers, DVD and CD covers, Company / Brand logos
Get Your No Obligation Quote Today
or
---
What Our Clients Have To Say About Us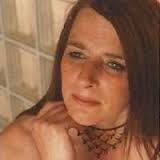 Gilly Linge
I have been in online businesses for many years. It got to the stage, where I had apps developed. At the time of launching I was taken ill and they did not do as well as I intended them to do. A good friend recommended Martin to me and he has helped me develop my new marketing site to funnel and integrate training, services and sales. Martin is honest, approachable and extremely helpful. Affordability is no problem he will work within your budget and do exactly what he says he will ! I will come back to Martin, I could not have found a better person to help, advise and work with. I would recommend Martin to everyone who would need the help I received anywhere world wide!"
Matt Remorino
I am a Network Marketing Professional, and when I decided that I needed to expand on line into coaching and mentoring. I knew that I would need a strong branding of me. This I felt would be better done from an external source as they could view me objectively! I turned to Martin to do this and simply design some headers and other images. I was so impressed that I outsourced the whole site design and funnel systems for my coaching and for my Networking business model too! Now when ever I need something I turn to Martin and his Team first as it saves me time and eventually money too! Having a great team on hand like this has helped so much so I can focus on my coaching and not how my site and funnels are! Thanks Martin and Team you guys and gals rock!"

Fatima Sylvi Naeem

I had been introduced to Martin through a good friend on mine. I had been looking for someone to help me get my website started and Martin did this. He is a real pleasure to work with and been very patient with me. The graphics are very classic and the layout fantastic. Martin tailored the website to my needs and gave me 22 videos of training completely free. I highly recommend him as it is so easy to work with Martin and very professional. Thank you once again."
What's New On The Blog
Don't Forget...
As a subscriber, you never miss a post AND you get access to my exclusive tips and special offers. Sign up today and join over 800 happy subscribers!